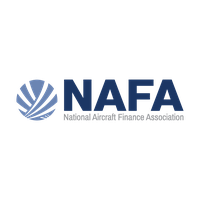 Planning to finance your next aircraft? What are the restrictions that lenders may impose on the operation of your aircraft? Gerrard Cowan, with AvBuyer, asks the experts, outlining how such stipulations can serve the bank's and borrower's best interests simultaneously.
While many aircraft owners finance the purchase of their aircraft, financing can impose restrictions and costs that operators should carefully consider before going ahead with a deal, though such stipulations could also offer significant benefits to the owner.
Mike Smith is President of Scope Aircraft Finance and a long-time member of the National Aircraft Finance Association (NAFA). He explains that every lending institution has its own process and approach to aircraft lending.
"I like the word 'guidelines' instead of 'restrictions' because an experienced lender will design a loan structure to match the borrower needs while keeping in line with the lending institution's risk profile," he says.
In a good lending relationship, both the borrower and lender will understand what usage is allowed per the loan terms well in advance of the loan closing, Smith adds.
"Some examples of guidelines could be maximum hours flown per year and guidelines around usage of the aircraft in charter operations," he illustrates. "Each lending institution has its own parameters related to aircraft size, age, and more, and the associated 'guidelines' tied to the individual aircraft will vary among institutions."
This article was originally published by AvBuyer on May 11, 2023.
---