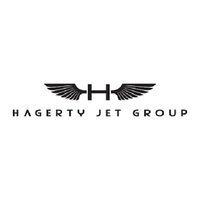 NAFA member, Hagerty Jet Group, releases the Q3 2018 Gulfstream Aircraft Quarterly Market Update.
Boundless Timelines
Introducing new aircraft to the market is a difficult gamble. The research and development resources, capital risk, and human demands required to bring a new product to market is a long-term proposition with many near-term unknowns. This makes it all the more interesting when delivery problems extend to contract relationships and budget overruns, rather than technical limitations. Such is the case with Gulfstream's G500 and G600. Both aircraft continue to experience delays because of issues in their engine supply chain. Meanwhile, Bombardier is forging ahead with lower risk refinements to their existing product line. Let's look at some of the struggles at Gulfstream and how the delays are creating opportunities for other industry manufacturers.
In 2014 Gulfstream announced that it had selected Pratt & Whitney Canada to supply variants of their PW800 engines to power their all-new G500 and G600 airplanes. (This decision broke 60 years of tradition with Rolls Royce powerplants dating back to the Dart 529 engines on the GI) The supply contract with P&W also included the engine nacelles (aerodynamic covers for the engine) and thrust reversers (movable scoops behind the engine that redirect air forwards during landing to aid stopping). Pratt & Whitney Canada in turn chose to subcontract the nacelles and thrust reversers to the NORDAM group, a Tulsa, Oklahoma based company that supplies a wide range of parts and subassemblies to several OEMs.
As is often the case when developing a newly designed aero engine, Pratt & Whitney Canada had to work to rectify several technical issues that became evident during the G500/G600 test program. While these technical issues are now resolved, the solution drove additional engineering and production costs to NORDAM to accommodate the design changes affecting the nacelles. NORDAM abruptly entered bankruptcy in July 2018 and halted production of PW800 nacelles, naming challenges with Pratt & Whitney Canada as the reason NORDAM claims in bankruptcy filings that over $200M of nonrecurrent engineering and manufacturing cost overruns stemming from design changes made ongoing nacelle production unprofitable within the terms of their existing contract.
With the NORDAM group immersed in bankruptcy, production for the G500/G600 nacelles and thrust reversers remained indefinitely halted. These components are not available from any other manufacturer, so while Gulfstream continued to manufacture airframes, the company would be unable to meet customer deliveries until their sub-supplier produced nacelles. Exercising their best — and frankly only — option, Gulfstream purchased the interest in the PW800 series nacelle program from NORDAM in September 2018 to fix the gap in their supply chain.
Click here to read the full report.
The original market update was published by Hagerty Jet Group in October 2018.
---