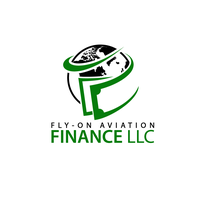 FOR IMMEDIATE RELEASE: January 17, 2022                                  
Contact: Tracey Cheek
405.850.1292
Fly-On Aviation Finance Joins National Aircraft Finance Association
Edgewater, MD – National Aircraft Finance Association (NAFA) is pleased to announce that Fly-On Aviation Finance has recently joined its network of aviation professionals. Fly-On Aviation Finance is an independent aircraft and helicopter finance company with a strong track record of industry experience and a unique expertise to provide a wide range of creative lending options.
"NAFA members proudly support general and business aviation aircraft throughout the world and we're happy to add Fly-On Aviation Finance to our association," said Jim Blessing, president of NAFA. "As NAFA celebrates our 50th anniversary, we point to the many services our members offer to the public, including the work Fly-On Aviation does in the aircraft management and charter vertical."
About Fly-On Aviation Finance: Fly-On Aviation Finance serves the greater Miami and surrounding areas and remains dedicated to serving clients with the highest levels of operating expertise and personable customer service.
With more than 15 years of lending experience, Fly-On Aviation Finance provides finance options from short-term bridge loans to capital leases to meet a wide range of aircraft specialized non-traditional financing solutions.
About NAFA:  The National Aircraft Finance Association (NAFA) is a professional association that has been promoting the general welfare of aircraft finance for 50 years. Our network of members is comprised of lenders and product service providers who work together to finance general and business aviation aircraft. NAFA sets the standard for best practices in aviation finance by educating its members with the most up-to-date industry trends and best practices. Government legislation, market influences, and industry insights allow member companies to provide the highest quality services the industry has to offer. 
---