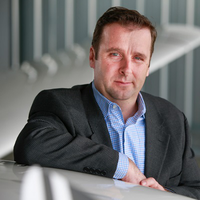 NAFA member, Adam Meredith, President of AOPA Aviation Finance Company, answers your questions about loans for engine replacements and aircraft financing.
Q: We are looking for financing options to purchase a pressurized Baron that is currently based and registered in Canada. I am writing to ask if you'd be willing to finance this aircraft before it is moved and transferred to the US with FAA registration?
A: For aircraft being imported from Canada our lenders will require that the deregistration from Transport Canada and new FAA registration be completed prior to releasing funds to the seller. In most cases lenders are able to position funds in escrow while the import is completed. Imports from Canada typically only take a couple days. Give us a call to discuss further. We can also help you set up escrow with our AOPA Strategic Partner, Aero-Space Reports.
Q: I own my aircraft outright. Do you provide loans for engine replacements?
A: Yes, like avionics upgrades, our lenders will finance up to 85% of the aircraft value with an overhauled engine. Having no debt on the aircraft potentially allows for the lender to finance the full cost of the overhaul. Call us today so we can get you started on the application and approval.
This article was originally published by AOPA Aviation Finance Company on July 30, 2019.

---