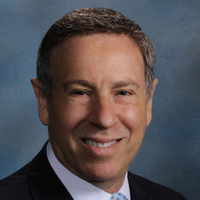 As leasing private aircraft seems to be showing early signs of resurgence, a client expressed concern about potential liability associated with being an owner-lessor. I offered some comfort in describing to him the 2016 court ruling in Escobar v. Nevada Helicopter Leasing LLC (Hawaii 2016). In that case, the Court held that a specific federal preemption statute protects passive lessors, owners and secured parties from contrary state law claims of negligence and strict product liability. This ruling should alleviate some worry about the liability the financier may suffer, as owner-lessor, arising from long-term civil aircraft leasing to its customers. Of course, financiers must still exercise diligence, structure the transaction correctly and take risk mitigation actions, such as requiring lessees to maintain the right insurance coverage. A cryptic summary of the case follows.
Here's the story in brief: In March 2010, Defendant, Nevada Helicopter Leasing LLC, purchased a 2010 Eurocopter France model EC130 B4 helicopter and leased it to Blue Hawaiian, as lessee. On November 10, 2011, the helicopter, which was piloted by lessor's employee, Nathan Cline, crashed on the island of Molokai. Cline and the four passengers onboard the helicopter died as a result of the crash. Plaintiff Violeta Escobar, the widow of Nathan Cline, sued the lessor under state law theories of strict products liability and negligence. The Court dismissed the case against the owner-lessor, Blue Hawaiian, based on Federal law that implicitly preempted the contrary Hawaii state liability laws.
The Court stated that the clear language of the Federal Aviation Act's Limitation of Liability Provision, 49 U.S.C. § 44112, barred Plaintiff's claims against the owner-lessor. Specifically, Section 49 U.S.C. § 44112(b), titled "Limitation of Liability," provides that secured parties, owners and lessors of aircraft cannot be held liable for personal injury, death and property damage unless the secured party, owner or lessor was "in the actual possession or control" of the aircraft. In fact, the Plaintiff did not produce any evidence that the owner-lessor was ever in actual possession or control of the helicopter. That finding was crucial to Defendant's motion to dismiss Plaintiff's case and the Court's ruling that the Defendant was immune from liability on the facts of the case. The point is that Congress designed the statute to provide lessors, owners and secured parties protection from liability in suits of this type.
There is one wrinkle, however. State law interpretations of the preemption statutes remain in flux. One of the most bedeviling cases is Vreeland v. Ferrer, 71 So. 3d 70, 84–85 (Fla. 2001). In Vreeland, the Florida court interpreted the same preemption statute's requirement to mean that a secured party, owner or lessor is not exempt from liability for state law tort claims made by crewmember and passenger with respect to accidents that occur while on board a flight. Rather, the statute only protects aircraft secured parties, owners and lessors against claims that arise out of the death and injury of persons while they are on the ground.
The diligence point is to ensure you and your counsel determine whether the state law that governs your lease or loan has made a favorable ruling on this subject or that you consider using a state law that protects you against lender and owner-lessor liability. In my view, the right interpretation of the federal statute comes from the Escobar case.
Still, to mitigate risk, diligence is definitely important, combined with risk management actions and appropriate transaction structuring. Personally, I have not seen an equipment financier shy away from leasing aircraft on this basis; rather, it's almost always due to the inability of a potential lessor to conduct a reliable valuation, to trust a third party appraisal or a willingness to take the downside residual/collateral value risk created by a specific aircraft.
Although aircraft leasing is not for the faint of heart, it has potential to drive earnings and build valuable assets, an opportunity that, anecdotally speaking, both traditional and non-traditional investors seem to be noticing more now than in the recent past. DGM May 4, 2017
David Mayer has represented financiers for decades, and now mostly their customers. I "get" and pursue key issues; and don't waste time on non-sense.
---