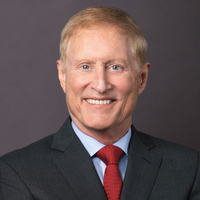 NAFA member, Stephen Hofer, President, Aerlex Law Group, discusses the FAA's document processing delay and its' impact on the business aviation industry.
Unfortunately for all of the folks in the business aviation industry – the would-be sellers and buyers, the brokers, the escrow and title companies, the specialty lenders, and the aviation transactional lawyers – something Santa Claus cannot load onto his sleigh is more skilled bodies and technological tools to magically alleviate the long-standing paperwork processing backlog at the Federal Aviation Administration's Civil Aircraft Registry in Oklahoma City that has now stretched out to a full half-year.
This backlog doesn't stop transactions from occurring. Bills of sale, aircraft registration applications and other related documents needed to transfer title from seller to buyer still get filed with the Aircraft Registry, the security agreements and aircraft mortgages that protect a lender's interest in the collateral still go into the filing bin – but the critical distinction is that they have not actually been permanently recorded – they have simply been submitted and are "works in progress" (WIPs in FAA parlance), waiting for an examiner to review the documents and determine whether they are in proper legal form and eligible for recording. The actual recorded documents do not become a part of the FAA's permanent database until six months later – and that delay can create a number of complications.
For example, the title transfer process begins when a seller delivers an FAA Bill of Sale (an AC 8050-2 form) to a buyer, who then files the Bill of Sale, along with an Aircraft Registration Application (an AC 8050-1 form) that will, in turn, trigger the issuance of a permanent Certificate of Aircraft Registration (the AC 8050-3). The 8050-3 is the permanent "hard card" the owner places onboard the airplane and produces for inspection if the crew is ever ramp-checked by the FAA or any other law enforcement agency. In the meantime, the owner carries a copy of the 8050-1 onboard and this allows the owner to legally operate the aircraft (inside the United States only) while waiting for the permanent certificate. This process has existed for years and generally never caused any problems because the 8050-3 was normally issued in six to eight weeks. However, the dilemma that has arisen as a result of the FAA's protracted processing delays is the fact that an 8050-1 only allows an owner to operate the airplane for 90 days before it expires and has to be renewed, a new filing which further exacerbates the FAA's processing problem. The agency has said that, effective January 1, 2024, it will allow 8050-1 forms to be used for 12 months or until, hopefully, the 8050-3 finally arrives in the owner's mailbox.
This article was originally published in BusinessAir Magazine, December 2022, Volume 32, No. 12.

---