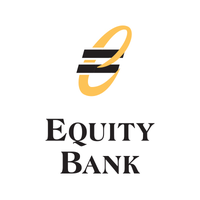 FOR IMMEDIATE RELEASE
EDGEWATER, Md. – May 28, 2019 – National Aircraft Finance Association (NAFA) is pleased to announce that Equity Bank has recently joined its professional network of aviation lenders. "NAFA members form a network of aviation finance services who diligently and competently operate with integrity and objectivity throughout the world. We're excited to welcome Equity to our growing organization as we head to our 50th anniversary," said Jim Blessing, President of NAFA.
Founded in November 2002 in Andover, Kansas by current Chairman and CEO Brad Elliott, Equity Bank has grown through a combination of organic growth and acquisitions, and now has $4.1 billion in assets. Equity Bank strives to provide an enhanced banking experience for customers with sophisticated banking products and services tailored to meet their needs, while delivering the high-quality, relationship-based customer service of a community bank. Parent company Equity Bancshares, Inc. trades on the Nasdaq Global Select Market under the ticker symbol EQBK.
Equity Bank has now launched a business aviation division, headed by Morgan Littell, industry veteran and former NAFA member through UMB Bank. The division will focus on providing tailored financial solutions for business aircraft acquisitions.
"We're proud to provide financing solutions that are tailored to the needs of our customers, including our dedication to the aviation needs of our clients," said Craig Anderson, Executive Vice President and Chief Operating Officer of Equity Bank. "We're pleased to have a professional leader like Morgan join our team, and she will be an asset to our customers."
Much like NAFA, Equity Bank is focused on community and growth in financial services, and that now extends to the business aviation industry. Equity and NAFA foster an environment in which passionate, knowledgeable and committed professionals can lend their expertise and high standards of service to the financial community.
For more information about Equity Bank, visit equitybank.com.
About NAFA:
The National Aircraft Finance Association (NAFA) is a non-profit corporation dedicated to promoting the general welfare of individuals and organizations providing aircraft financing and loans secured by aircraft; to improving the industry's service to the public; and to providing our members with a forum for education and the sharing of information and knowledge to encourage the financing, leasing and insuring of general aviation aircraft. For more information about NAFA, visit NAFA.aero.

---