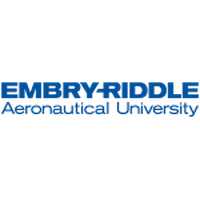 Building on nearly 100 years of education innovation, NAFA member Embry-Riddle Aeronautical University has rolled out revolutionary redesigned curriculums for three of its key business graduate degree programs.Using this unique modular approach, students can now design an educational journey tailored to their interests and career goals.
Launched in 2021 through the Worldwide Campus College of Business, the enhanced MBA in Aviation, M.S. in Engineering Management and M.S. in Management programs each include a high-reliability organizations (HRO) theme, a degree-specific core and the opportunity to earn industry-specific certificates.
"The HRO theme in our program is really unique and distinct," said Dr. Maneesh Sharma, dean of the Worldwide College of Business. "In today's world, every organization can benefit from a better understanding of systemic risk and how it can impact an organization moving forward. Most schools in this country and elsewhere don't have a unifying theme across their graduate degrees."
These groundbreaking new programs aim to meet the critical need for professionals capable of managing in technical environments that demand precision, redundancy and have little margin for error.
This article was originally published by AIN in April 2022.

---