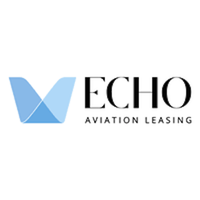 FOR IMMEDIATE RELEASE
EDGEWATER, Md. -- Aug. 8, 2018 -- National Aircraft Finance Association (NAFA) is pleased to announce that Echo Aviation Leasing Corporation has recently joined its professional network of aviation lenders. "NAFA members proudly finance - support or enable the financing of - general and business aviation aircraft throughout the world, and we're happy to add Echo Aviation to our association," said Ford von Weise, President of NAFA.
Echo Aviation Leasing Corporation is an aircraft finance origination and advisory company. Founded by aviation finance entrepreneurs Tony Bergeron and Frédéric Larue, the company's mission is to become global leaders in business aviation finance, providing value-added strategies & financing solutions for clients who seek knowledgeable advice from industry experts. Echo offers true turnkey solutions, leveraging their industry expertise, relationships and reputation to provide the best options for aircraft owners and buyers, as well as lenders, lessors and investors.
"We are happy to join NAFA in this exciting time for the business aircraft industry and we look forward to developing relationships with other members to continue serving the aircraft owners and buyers who are the core of our industry," said Frédéric Larue, Partner & Co-Founder of Echo.
Much like NAFA, Echo Aviation Leasing Corporation is committed to making the aviation finance industry accessible with efficient service to the public, saving their clients time, energy and money in aircraft transactions. Echo and NAFA foster expanded industry expertise, valuable business and client relationships, and upholding reputable actions in every transaction.
For more information about Echo Aviation Leasing Corporation, visit www.echoleasing.com/.
About NAFA:
The National Aircraft Finance Association (NAFA) is a non-profit corporation dedicated to promoting the general welfare of individuals and organizations providing aircraft financing and loans secured by aircraft; to improving the industry's service to the public; and to providing our members with a forum for education and the sharing of information and knowledge to encourage the financing, leasing and insuring of general aviation aircraft. For more information about NAFA, visit www.NAFA.aero.
---