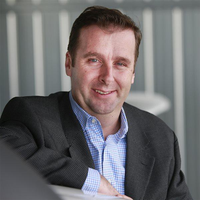 NAFA member, Adam Meredith, President of AOPA Aviation Finance Company, answers your aviation finance questions.
Question: I'm a relatively new private pilot and have a 2018 Cirrus SR20 G6 acquired 11/2020 for $520k through a single-member LLC on leaseback with a flight school (and Cirrus Training Center). The aircraft is starting to generate approximately $10k/month net of costs (~$4-5k). It should continue to generate this revenue as its located in California's climate good for year-round training. Hobbs is at 1440 right now & adding 55-60 hours p/month. I'm considering (re)financing the plane as it was purchased for cash.
Is this something I could get a quote on as an AOPA member? Do you arrange "cash-out" financing?
Answer: There are two challenges for this particular scenario: 1. The time since cash purchase and 2. The usage.
In general, lenders are able to consider cash-out financing requests if the purchase was completed in the last 30 days. Some are willing to go up to 90 days max. Beyond that, cash-out financing throws up a red flag to lenders. They will question why cash is needed all of a sudden so long after the original purchase. Lenders want to steer clear of scenarios where borrowers are needing additional cash to support a struggling business. Because of this, lenders set limits on how long after a cash purchase they will consider cash-out financing.
This article was originally published by AOPA Aviation FInance Company on October 4, 2021.

---