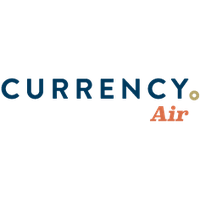 CurrencyAir Joins National Aircraft Finance Association
National Aircraft Finance Association (NAFA) is pleased to announce that CurrencyAir has recently joined its network of aviation professionals. CurrencyAir arranges competitive financing choices for aircraft purchases.
"NAFA members extend a warm welcome to CurrencyAir into our association," said Jim Blessing, president of NAFA.

About CurrencyAir:

CurrencyAir offers an extensive network of lenders for all kinds of aircraft purchases, regardless of aircraft age, purchase price, or the type of aircraft being acquired. With a wide range of attractive terms and rates, CurrencyAir provides competitive financing options and superior customer service. A dedicated CurrencyAir financing expert works with aircraft buyers through the entire process, coordinating all details with the buyer, seller, escrow and insurance to ensure a smooth closing.  

Products & Services:
Term loans

Leases

Financing for jets, turboprops, piston aircraft, helicopters, light sport, kit and experimental aircraft
CurrencyAir is a lending product designed for Controller.com, the world's largest pre-owned aircraft sales site. With a lender network that covers the spectrum of deal sizes, aircraft types, and missions, CurrencyAir arranges competitive financing choices for aircraft purchase from $25,000 up to $50 million and beyond. Whether the mission is Part 91, Part 135, flight school leaseback, or even essential use, CurrencyAir has customized financing options to suit both consumer and corporate clients. For more information, visit: https://www.gocurrency.com/air/.

About NAFA: 
The National Aircraft Finance Association (NAFA) is a professional association that has been promoting the general welfare of aircraft finance for 50 years. Our network of members is comprised of lenders and product service providers who work together to finance general and business aviation aircraft. NAFA sets the standard for best practices in aviation finance by educating its members with the most up-to-date industry trends and best practices. Government legislation, market influences and industry insights allow member companies to provide the highest quality services the industry has to offer. The company now has three offices: Geneva, New York City and Dubai.
---