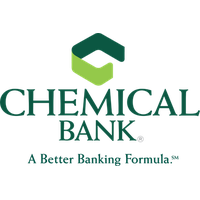 FOR IMMEDIATE RELEASE
EDGEWATER, Md. - October 23, 2018 - National Aircraft Finance Association (NAFA) is pleased to announce that Chemical Bank Commercial Finance has recently joined its professional network of aviation lenders. "NAFA members proudly finance - support or enable the financing of - general and business aviation aircraft throughout the world, and we're happy to add Chemical Bank to our association," said Ford von Weise, President of NAFA.
Chemical Financial Corporation offers a full range of traditional banking and fiduciary products and services, and is the largest banking company headquartered and operating branch offices in Michigan. The corporation operates through its subsidiary bank, Chemical Bank, with 212 banking offices located primarily in Michigan, northeast Ohio and northern Indiana. At June 30, 2018, the corporation had total assets of $20.28 billion. Chemical Financial Corporation's common stock trades on the NASDAQ Stock Market under the symbol CHFC and is one of the issuers comprising the NASDAQ Global Select Market and the S&P MidCap 400 Index. They are also an FDIC member and equal housing lender.
Since 1917, Chemical's approach to banking has been focused on community banking, highlighted by local leadership and decision making, a devotion to community and personalized service.The company offers flexible equipment loans designed to meet the various needs in financing equipment purchases, helping to put their clients' cash to work in other ways. Whether financing the purchase of a new vehicle for a business, the cost of new equipment for a plant, or large asset acquisitions such as aircraft for corporate travel, Chemical Bank designs personalized programs specifically customized to their clients. Their team of loan professionals is known for their detailed attention throughout the loan process.
Much like NAFA, Chemical Bank Commercial Finance is dedicated to helping their clients develop, finance and accomplish their dreams. Chemical Bank and NAFA promote excellence in leadership, offering expert advice in the aviation finance industry and sharing in the satisfaction of their clients' successes.
For more information about Chemical Bank Commercial Finance, visit www.chemicalbank.com.
About NAFA:
The National Aircraft Finance Association (NAFA) is a non-profit corporation dedicated to promoting the general welfare of individuals and organizations providing aircraft financing and loans secured by aircraft; to improving the industry's service to the public; and to providing our members with a forum for education and the sharing of information and knowledge to encourage the financing, leasing and insuring of general aviation aircraft. For more information about NAFA, visit www.NAFA.aero.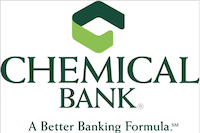 ---