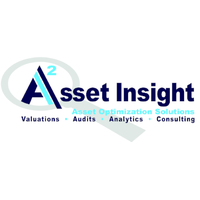 Excellent Maintenance Quality and Record Low Ask Prices Continue to Offer Great Deals for Buyers
Notably Smaller Pricing Decline Expected During Q3 2017
Welcome to the AI2 Market Report from Asset Insight, LLC. This Quarterly Market Report analyzed values for every production year of every modern make/model Business Class aircraft, and our June 30, 2017 maintenance analytics covered 92 fixed-wing models and 1,881 aircraft listed for sale.
Overall demand remains unchanged, but record low prices are enticing value-focused buyers to act
Market demand has not changed since last quarter. On our scale of 1.00 (lowest) to 5.00 (highest), Large Jets registered 2.80, Medium Jets 2.89, Small Jets 2.93, and Turboprops 3.15.
For sale fleet Asset Quality remains "Excellent" while average Ask Price reaches yet another record low
Asset Quality for the inventory fleet ended Q2 just above the 12-month low figure, but still posted an "Excellent" rating. Average Ask Prices fell 4.9% during Q2, with quarterly decreases among all groups except Medium Jets. Prices have decreased 18.4% over the past 12 months, but foundational signs of stability are detectable.
Ask versus final Transaction value gap posted a marked improvement
The overall spread between Ask and final Transaction value improved for all four aircraft groups, possibly signaling that prices are beginning to stabilize. Small Jets posted the best/lowest differential at 8.0%, Turboprops followed at 9.2%, Large Jets were next at 12.2%, while Medium Jets improved to 14.7%.
90-Day Future Value rate of decrease is slowing
Our 90-day eTrendTM anticipates Q3 values to decrease slower than Q2 values. Specifically, Large Jets values are expected to fall 56% slower, Medium Jets 40%, Small Jets 44%, and Turboprops value loss is expected to slow by 35%.
Maintenance Exposure worsened a bit, primarily due to high quality assets trading
The inventory fleet's accrued or embedded cost of future scheduled maintenance (Maintenance Exposure) increased/worsened by 1.9% over the past three months but remained better than the 12-month average. As higher quality assets are generally the first to trade, the 30% increase in transactions versus Q1 (of tracked assets) negatively impacted Maintenance Exposure.
Maintenance Exposure to Ask Price Ratio ("ETP Ratio") worsened
The market's ETP Ratio (Maintenance Exposure divided by Ask Price) increased 1.7 AI2 basis points during the past quarter. We consider any ETP Ratio over 40% to represent excessive Exposure in relation to Ask Price and the Q2 2017 ETP Ratio was 54.8%. Aircraft whose ETP Ratio exceeded 40% this past quarter were listed for sale 52% longer (on average) than aircraft whose Ratio was below 40% (211 versus 319 Days on Market).
Large Jets
Future Value Trend ("eTrendTM") and Current Market Demand
eTrendTM information is designed to provide a general view of how aircraft prices are currently trending, and the effect this is likely to have on average transaction values 90 days hence.
Current Market Demand for each Make/Model represents an objective view based on that Make/Model's Average Days on Market and the percentage of that Model's fleet listed for sale. During this past quarter, demand remained steady at 2.80, on our scale ranging from 1.00 (weak demand) to 5.00 (strong demand).
---