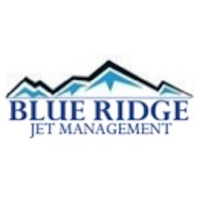 FOR IMMEDIATE RELEASE
EDGEWATER, Md. - Jan. 16, 2019 - National Aircraft Finance Association (NAFA) is pleased to announce that Blue Ridge Jet Management has recently joined its professional network of aviation lenders. "NAFA members proudly finance - support or enable the financing of - general and business aviation aircraft throughout the world, and we're happy to add Blue Ridge to our association," said Ford von Weise, President of NAFA.
Blue Ridge Jet Management is a multi-faceted private aviation company offering services designed to evolve with the needs of their customers, including aircraft management, charter brokerage, aircraft sales and acquisitions, business aviation consulting and flight crew services. Their team encompasses over 100 years of aviation experience and supports their clients' private aviation needs throughout the various phases of growth and development.
Many of their clients start with charter, transition through jet cards or a fractional share program and ultimately end up owning an aircraft. The goal at Blue Ridge Jet Management is to foster the client relationship by finding the right solution for every need, now and in the future.
"Blue Ridge Jet Management shares the commitment of the National Aircraft Finance Association to our mutual clients who require the expertise of a team of professional partners to receive the best guidance, advice and counsel regarding the complex process of aircraft acquisitions, financing, operations and management. It is an honor to be associated with NAFA and its Members," stated Greg Kinsella, Co-founder of Blue Ridge.
Much like NAFA, Blue Ridge Jet Management promotes the highest standards of customer service in private aviation. Blue Ridge and NAFA contribute greatly to the aviation industry as committed partners with their clients.
For more information about Blue Ridge Jet Management, visit www.blueridgejet.com.
About NAFA:
The National Aircraft Finance Association (NAFA) is a non-profit corporation dedicated to promoting the general welfare of individuals and organizations providing aircraft financing and loans secured by aircraft; to improving the industry's service to the public; and to providing our members with a forum for education and the sharing of information and knowledge to encourage the financing, leasing and insuring of general aviation aircraft. For more information about NAFA, visit www.NAFA.aero
---