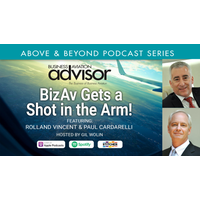 NAFA member, JETNET's Paul Cardarelli, discusses how the pandemic challenges underscored the advantages of business aviation with Rolland Vincent of Rolland Vincent Associates.
Yes, deliveries of new business jets are up. So are sales of preowned aircraft and fractional shares, as well as jet card and block charter.
And that makes it tough to meet the travel demands of both current and new business jet travelers! There just aren't enough aircraft available when they want to fly.
So how is the industry responding? And what does that mean to you?
This podcast was published by Business Aviation Advisor on November 22, 2021.

---