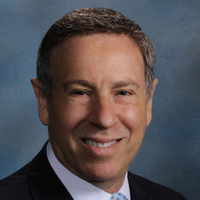 Owners of private aircraft often don't realize their pilots provide easy targets for enforcement actions by the Federal Aviation Administration ("FAA"). One pilot, who conducted just two errant flights tracked by the FAA, learned the hard way in early 2017 when the FAA pursued him for illegal operations.
Unfortunately, what hurt him also affected his passengers and the aircraft owner who became embroiled in his proceedings. All the pain that ensued could have been avoided by proper structuring of ownership and operations, coupled with diligence and appropriate compliance efforts.
On June 29, 2017, the FAA revoked Peter Decruz's commercial pilot certificate for conducting illegal charter flights as "pilot in command." He had no authority to operate the aircraft in that manner. In fact, Decruz admitted that, as just a few of his violations of Part 135 of the Federal Aviation Regulations ("FARs"), neither he nor his company, Decruz Enterprises, LLC, ever held an air carrier certificate, did not complete required proficiency and line checks and did not complete any approved training program. Further, even the "dry lease" Decruz entered into with his passengers was deemed invalid. On September 7, 2017, the National Transportation Safety Board ("NTSB") affirmed the FAA's and administrative judge's finding that Decruz violated all applicable provisions in 14 C.F.R. Parts 119 and 135 of the FARs. See Huerta v. Decruz, NTSB Order No. EA-5827, NTSB Docket 93-SE-30397 (Sept. 7, 2017).
This type of penalty, which may end a pilot's career, generally occurs only one short step away from the aircraft owner, who may also unknowingly fail to comply with or ignore applicable FARs. Perhaps the most frequent violation occurs when a limited liability company ("LLC") that exists solely to own the aircraft also "operates" it within the meaning of the FARs. Such an LLC is called a "flight department company." Its direct operation of aircraft flagrantly violates the FARs. In other words, operation of an aircraft by a flight department company to carry persons or property is illegal.
Owners often lack awareness or concern of their violations, which, to some extent, is understandable. They assume their ownership and operating structures must be compliant because neither they nor their friends have ever seen or heard from the FAA. Besides, it is hard to understand the FAA's arcane rules. Regulatory compliance efforts may also feel like an unnecessary irritation they can simply ignore.
Most aircraft owners and operators escape FAA scrutiny primarily because the FAA does not have the resources to enforce its regulations against quiet transgressors. Owners and pilots, however, should not take comfort in the odds against being found due to the FAA's limited resources, as state tax authorities, local FAA authorities and even neighbors on their ramps may report them or raise their profile to the FAA.
To facilitate appropriate actions against owners and pilots, among others, the FAA has adopted an enforcement policy which includes its Sanction Guidance Table in FAA Order 2150.3B, Appendix B. The policy provides a variety of tools to the FAA should it find violations, including assessing civil penalties against aircraft owners of up to $27,000 per violation. One aircraft departure can trigger multiple $27,000 fines.
---