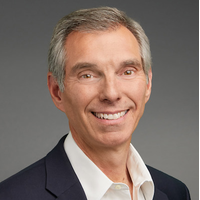 NAFA member, David Wyndham, Vice President at Conklin & de Decker, discusses where some of the common mistakes are made when comparing the operating cost of one business aircraft against another and how data can be used to give a true apples-to-apples comparison.
When comparing business aircraft operating costs, data from multiple sources is likely to provide inconsistent results. Your first consideration should be the quality of the data and where it is from.
A quality supplier of cost data should explain where and how their costs were calculated.
Good cost data should clarify whether you are looking at the operating costs for a new aircraft or a used model;

It should detail how many years the costs are projected (for example, a five-year budget will differ significantly from a 10-year budget);

You also need to establish if the costs only cover scheduled maintenance during the projected period, or whether they accrue for other maintenance and unscheduled maintenance.
How Does Utilization Affect Operating Cost?
Many aircraft have calendar-based maintenance requirements. If an inspection is due every six months, the aircraft will have a different average hourly cost at 250 annual hours versus 500 annual hours. The trip profile will also further impact cost, as will varying fuel consumption for long or short trips.
For helicopters, flying with external loads or in a high-cycle operation will significantly affect the costs. Likewise, high-frequency utility operations are going to see very different costs compared to a low-utilization VIP operation. The cost of special equipment also needs to be accounted for.
To be fully understood, all costing assumptions must be stated and fully explained.
Operating Costs: Which Key Terms Need to be Defined?
Fuel cost will clearly be different for a long trip versus a short trip but what is the assumed cost of that fuel? It will only create confusion if you attempt to directly compare fuel costs for Business Jet A flying a 600-mile trip at $4.50 per gallon versus Business Jet B flying a 1,200-mile trip at $5 per gallon.
There are many other terms that need to be defined beyond fuel cost. For example, are the salary costs based on two senior captains, or one senior captain and a first officer? Is the hangar-cost based on a major metropolitan area?
Maintenance costs can take days to analyze in detail. In general, you need to define the period for which the costs are assumed and clarify if they accrue for maintenance outside this period.
Are the engines accruing for only the overhaul, or are they on a guaranteed hourly maintenance program with full coverage for all engine maintenance, including unscheduled events? It's important to have a clearly defined explanation of what maintenance is assumed to be included and for how long.
You should also clarify if the costs cover fuel and maintenance costs only, or additional items too. When trying to determine the total costs to own and operate an aircraft, more data is always better.
What is the Cost per Nautical Mile?
In aviation, we have a habit of always talking in terms of flight hours. However, if the aircraft is used to transport persons from one location to another, the aircraft's job is to fly a given distance. Airplanes that fly point to point should be compared on a cost-per-mile basis.
Let's compare a King Air 350i and a Citation CJ4. Using the default Conklin & de Decker variable cost per hour, the King Air 350i variable cost is $1,312 per hour and the CJ4 shows $1,708 per hour.
There you have it, the jet costs almost $400 per hour more to operate! But what's missing here?
It's the cost per nautical mile.
If the King Air averages 281 nautical miles each hour, the cost per mile is $4.67. If the CJ4 averages 409 nautical miles each hour, the cost per mile is $4.18. What initially may look like one airplane having 30% higher variable costs per hour really has a 1.5% per mile lower variable cost.
There is not a single set of correct assumptions and methodology to apply when comparing aircraft costs. The director of maintenance will be concerned with seeing the details of the maintenance budget.
The CFO, although requiring accurate maintenance costs, will need to know the tax implications of the deal and depreciation predictions but is not likely to need all the maintenance line items. The finance representative will need a full set of costs to know that the buyer or lessee can afford to operate the aircraft, not just make the payments.
In Summary: Consider the Source
The supplier of the cost data needs to not only accurately represent the costs but also explain them and answer your questions.
Costs are not a commodity where cheaper is always better. An aircraft that has been well maintained and has up-to-date avionics and a guaranteed maintenance program will cost more to acquire than the same model with a sketchy past, poor records, and engines that are approaching a major check. In the end, it's true to say that you get what you pay for.
This article was originally published by AvBuyer on November 8, 2019.

---