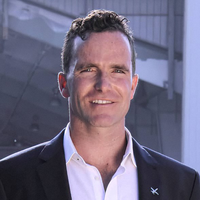 NAFA member, Sunset Aviation Insurance, discusses insurance and the aging pilot.
When it comes to aviation insurance, underwriters utilize large data sets to determine their risk exposure for a given policyholder. Pilots 70 years and older often face steep rate hikes, while others may get dropped from their policy altogether. Many healthy and experienced pilots consider these changes unjust and even discriminatory. However, underwriters simply don't have the resources to evaluate each pilot's mental and physical health and often make decisions based on the generalized data.
This article will cover what you can expect as a pilot crossing age 65, tips for retaining your aviation insurance at reasonable rates, and some risks that could lead to steep rate hikes or being dropped altogether.
Example of Insurance Premiums for Pilot Age 69-80
The table below demonstrates how aircraft insurance premiums and policy restrictions evolve over the course of a senior pilot's flying career. In this example, the gentlemen was flying a 1984 Commander 1000 twin turbo prop. He sold the aircraft in 2022.
This article was originally published by Sunset Aviation Insurance on November 15, 2022.

---