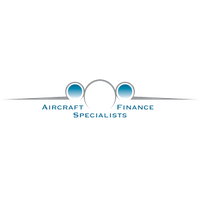 FOR IMMEDIATE RELEASE
EDGEWATER, Md. – Feb. 3, 2020 – National Aircraft Finance Association (NAFA) is pleased to announce that Aircraft Finance Specialists has recently joined its professional network of aviation service providers.
"NAFA members form a network of aviation finance services who diligently and competently operate with integrity and objectivity throughout the world. We're excited to welcome Aircraft Finance Specialists to our growing organization as we head to our 50th anniversary," said Jim Blessing, president of NAFA.
Aircraft Finance Specialists' objective is to secure the best financing terms to fit their clients' needs. The company provides financing solutions for corporate and personal acquisition or refinance of jets and turboprops.
With decades of banking experience, the team at Aircraft Finance Specialists uses their wide breadth of industry knowledge and their specialty focus to market client transactions to multiple financial institutions.
Much like NAFA, Aircraft Finance Specialists' is dedicated to the aviation industry – delivering high quality and specialized service to their clients.
"Aircraft Finance Specialists is proud to join NAFA to ensure our customers are on the leading edge of information as it relates to financing trends within the marketplace," stated Jonathan Robinett, President of the company.
For more information about Aircraft Finance Specialists, visit nafa.aero/companies/aircraft-finance-specialists.
About NAFA:
The National Aircraft Finance Association (NAFA) is a non-profit corporation dedicated to promoting the general welfare of individuals and organizations providing aircraft financing and loans secured by aircraft; to improving the industry's service to the public; and to providing our members with a forum for education and the sharing of information and knowledge to encourage the financing, leasing and insuring of general aviation aircraft. For more information about NAFA, visit NAFA.aero.
---