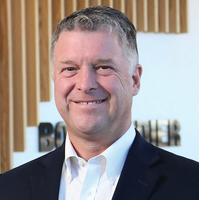 Looking for insights into the current and future challenges faced by the leading business jet OEM aftermarket support networks? AvBuyer's Matt Harris asked NAFA member, Bombardier's Chris Debergh for his perspectives on the sector.
There's a lot more to business jet manufacturers than simply building and selling airplanes. A big part of their activities involves taking care of the ongoing needs of owners and operators long after the aircraft have flown away from the factory with their new owners.
That support ensures the aircraft remain in optimal condition, providing the functionality they were built to deliver; are modified to remain airworthy where necessary; can be upgraded when improved solutions become available to enhance the flying experience; and are expertly maintained long after the factory warranty expired.
All of this ensures operators of newer, and out-of production pre-owned jets, alike, can enjoy flying those aircraft with peace of mind.
For this reason, the leading aircraft manufacturers have extensive support networks, usually spread strategically around the planet, ensuring the necessary assistance reaches operators where it's needed, when it's needed.
This article was originally published by AvBuyer on February 14, 2022.

---