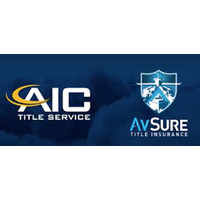 March 20, 2020, Oklahoma City, OK – AvSure, Inc., the U.S. aviation industry's only provider of aircraft title insurance for domestic transactions, is proud to announce a solution that will enable parties to aviation transactions to close without concern about filing and registration delays being caused by the temporary procedures implemented by the FAA Civil Aviation Registry in response to the coronavirus (COVID-19) pandemic. It can be business as usual for commercial and business aviation, financiers, law firms, buyers, sellers and brokers.
The Registry's temporary procedures, implemented on March 18, 2020, have presented issues when it comes to obtaining timely information about the filing and indexing of aircraft registrations. Instead of being passed through the infamous "window "and immediately time-stamped, registration and filing documents are now being placed in drop-boxes in the lobby outside the Public Documents Room and collected twice a day for regular registrations and once each hour for priority registrations. An extended "gap" now exists between the time documents are deposited in the drop-boxes, filed by the Registry, and ultimately recorded in the public records. A "gap" during which adverse claims and interests might be asserted against an aircraft's title.
AvSure's solution is to offer an endorsement to aircraft title policies that address the risk created by the extended "gap" and the registration delays. "We are glad to be here to keep transactions moving forward in any way that we can," stated Holly Healey, President of AvSure, Inc.
Anyone concerned with the ramifications that the Registry's temporary processes might have on an aircraft transactions should contact one of AvSure, Inc.'s four (4) Oklahoma Insurance Commission licensed Aviation Title Insurance specialists at (405) 948-1811 for further details and program requirements.
About AvSure, Inc.
Based in Oklahoma City, OK, AvSure, Inc. is the sole provider of aircraft title insurance to the lenders and aircraft owners in the U.S. aviation industry. The International Insurance Company of Hanover, Fidelis and Swiss Re reinsure risks underwritten by AvSure up to $100MM in coverage. For more information, please visit www.avsure.org or call us at 1.800.288.2519.
This release was originally published by AvSure Title Insurance on March 20, 2020.
---