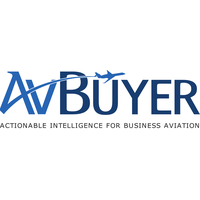 Business jet owners can access a range of financing options when acquiring or upgrading aircraft. However, errors and oversights could undermine their efforts to secure funding, as shared by some of the aircraft finance industry's leading experts.
While aircraft obviously have their own specific needs and challenges, applying for an aircraft loan isn't so different from other types of loans, says aviation analyst Brian Foley.
"Inaccurate financial information, asking for too much or too little money, lacking collateral, an inadequate credit rating, not revealing past red flags, and not securing expert assistance could all result in an undesirable outcome," he warns.
1) Aircraft Finance Mistakes: Failing to Provide Information
Aircraft-related information is usually not a major stumbling block for a transaction, but providing a certain amount of information up front can result in a faster process, according to Robert Gates, head of international sales at Global Jet Capital.
"With a Manufacturer Serial Number (MSN), Global Jet Capital can quickly learn a lot about the aircraft during initial review," he illustrates. "However, a detailed aircraft spec sheet is good practice at the time of a financing inquiry."
Providing information up front will expedite an aircraft review, says Gates. It's important in a range of areas, including configuration, maintenance status and damage history.
"Applicants should also provide information relating to the desired use patterns for the aircraft post-acquisition," he adds. "What are the typical missions? How many hours per year do you expect to fly? Who will manage the aircraft? Where will it be based, and will it be hangered? This supplementary information is useful to the financier and will help fill out the application file."
Applying for aircraft finance can feel like an onerous process, but it's important to take the time to ensure it's done correctly. Gerrard Cowan speaks to industry experts about some of the common applicant errors to avoid.
This article was originally published by AvBuyer on September 7, 2023.

---