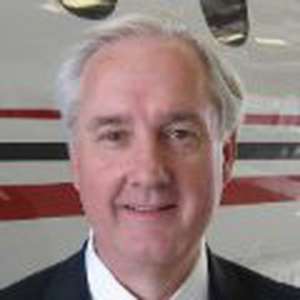 Senior Vice President and Managing Director, Business Aviation Lending
Richard K. Barret is Senior Vice President and Managing Director of Business Aviation lending at The Huntington National Bank. He has more than 40 years of experience in the field of aviation finance. During his career he has successfully negotiated and funded more than three billion dollars of aircraft leasing and finance transactions in both the business and commercial aircraft space. Richard's experience in closing transactions in the United States, Central & South America, Europe and Asia provide him with a distinct and unique understanding of the aviation financing arena.
Richard is a member of Aircraft Owners and Pilot Association, National Business Aviation Association, National Aircraft Finance Association, and The Experimental Aircraft Association. Richard currently serves as Chairman of the Parker County Appraisal Board and recently completed a twelve year term on the Board of Trustees of his local school board. He has previously served on various other boards including the Board of Trustees of Southwestern Baptist Theological Seminary, Mission Possible, Vision America, Provident Bank and the Denton Airport Board.
A graduate of The University of North Texas, Richard earned a BBA in Finance. He is a pilot with both Instrument and Multiengine ratings. Richard also holds a Texas Real Estate license.
He was reared in Comanche County, Texas on a Hereford cattle ranch and is still active in family operations. Richard and his wife of 40 years, Shirley, live in a country setting west of the DFW metro area. They have four grown children and four grandsons.