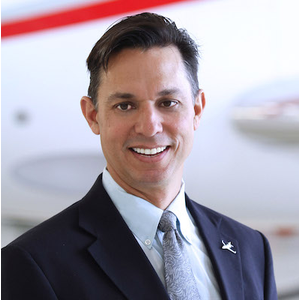 Sr. Director, Marketing & Communications
Mr. Donald Pointer is Senior Director of Marketing and Communications for Dassault Falcon.
Pointer has been in the aviation industry for over 31 years and has been with Dassault for 24 years. After joining Dassault customer service in 1997, he has held various positions, including Director of Service Engineering for six years prior to joining the Dassault marketing department in 2006 as Director of Marketing Services & Development.
Promoted in August of 2016 to his current position, he reports directly to the President and CEO, and oversees the company's advertising, events, PR and communications groups as well as the back office functions of marketing research, sales engineering, cost of aircraft operation and administrative functions for DFJ Marketing.
His career began at Physical Acoustics Corporation in Princeton, NJ, as a Research Engineer/Manager for the aerospace industry where he applied the latest computer based acoustic NDT methods using pattern recognition and neural networks to various aircraft and rocket applications.
He holds a BS degree in Aeronautical Engineering from Embry-Riddle Aeronautical University, as well as an MBA from Rider University. Pointer is currently Co-Chairman of the College of Engineering at Embry-Riddle Aeronautical University and is also a member of NBAA, NAFA, Wings Club of NY as well as other aerospace organizations.
He resides in Yardley, Pennsylvania with his wife and two sons.