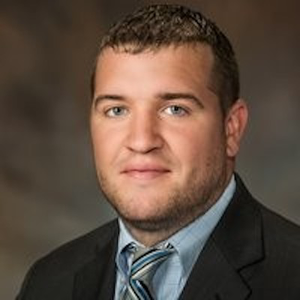 Director of Customer Finance
Wichita, Kansas, United States
Anthony (Tony) Schieber is the Director of Customer Finance at Textron Financial Corporation (TFC). TFC is the captive lender for all Textron products which include the Cessna, Beechcraft, Hawker and Bell brands. As a captive lender TFC's role is to support the financing of Textron equipment through direct financing or by engaging with a global network of lenders that are active in the aviation finance space.
Tony started his career with Hawker Beechcraft in 2007 as a member of the Financial Leadership Development program. When the down turn occurred in 2009 Tony moved to a newly formed Sales Financing group within Hawker Beechcraft, and in 2012 became Head of Global Sales Finance for Hawker Beechcraft. In 2014, with Beechcraft being purchased by Textron, Tony moved directly to Textron Financial.
Tony holds a bachelor's in accounting as well as an MBA from Wichita State University. Tony is married to his wife Kayla, and has three boys: Pete, Hank and Charles.