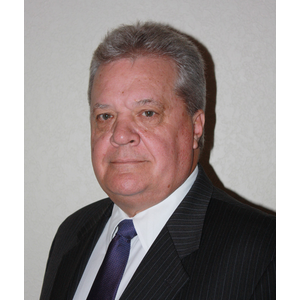 Senior Vice President
Fort Lauderdale, Florida, United States
Richard Ramsden, a 50+ year industry veteran specializing in aircraft finance since 1987, has joined Ramjet Aviation as Senior Vice President. He moved over from the aircraft finance industry where his portfolio of aircraft loan transactions totals more than $8 billion. His extensive knowledge and experience extends beyond corporate aircraft financing and into sales, asset management, leasing, and wholesale inventorying.
Richard retired from Wells Fargo Equipment Finance as Vice President in their Corporate Aircraft Division in January, 2019 after a sixteen year career there. He was originally recruited by Wells Fargo to assist in expanding its corporate aircraft portfolio. During his time there he originated over $1 billion in aircraft loan transactions. Mr. Ramsden spent five years working for Bombardier Capital as Manager of their Aircraft Financing Division before joining Wells Fargo in 2002. He originated over $2 billion in receivables of direct loans, true leases, synthetic leases, dealer financings and wholesale inventory financing during his time at Bombardier. He also managed the corporate aircraft syndication effort, developed & implemented the division's strategic plan, and coordinated financing transactions with all Bombardier sales managers & their re-sale division.
Prior to his service at Bombardier Capital, Richard worked for The CIT Group for 30 years, retiring as a Senior Vice President and Division Manager for Corporate Aircraft. He started the aircraft division for CIT de-novo in 1987. While at CIT he oversaw five territory managers and was responsible for originating over $5 billion in corporate aircraft receivables. He was also a member of the division's credit committee.
Richard has served as President and Director of the National Aircraft Finance Association (NAFA) and remains an active member of the organization, along with the National Business Aircraft Association (NBAA) and the South Florida Business Aviation Association (SFBAA). He has organized and conducted many industry seminars on aircraft financing delivered to a national audience and has been published in several industry & trade publications discussing aircraft financing and leasing.