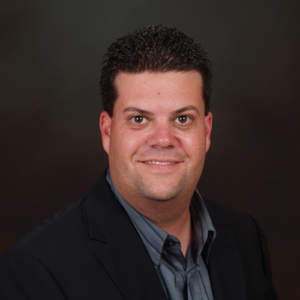 President, ASA Senior Appraiser
Fort Lauderdale, Florida, United States
Jeff Ramsden is currently the President and Co-Owner of Ramjet Aviation, Inc. He has dealt with all facets of the aviation industry, from sales to charter to maintenance. Entering the aviation industry in 1998, he has gathered numerous areas of expertise, most notably in aircraft sales, acquisitions, & appraisals. Jeff has completed hundreds of aircraft transactions throughout the world and is an American Society of Appraisers (ASA) Accredited Senior Aircraft Appraiser.
Prior to creating Ramjet Aviation in 2005, Mr. Ramsden served as Director of Aircraft Sales at Universal Jet Aviation, Inc. While at UJA he gained invaluable experience leading the Aircraft Sales division and by providing support in both charter operations and aircraft management. Throughout his time there he established significant relationships with numerous aircraft dealers – relationships that still endure today. Jeff started his career as a line service technician at a local FBO. While in college he interned for the sales staff of Aero Toy Store. Upon graduation and prior to joining UJA, he worked for Corporate Fleet Services as an aircraft sales assistant and researcher, where he developed his abilities in market analysis and research methods. His immersion in the aviation marketplace while interning at Aero Toy Store and working at Corporate Fleet Services served as the foundation for his wealth of knowledge in the corporate aviation industry.
Mr. Ramsden has a Bachelors of Arts from Davidson College, is a member of the National Business Aviation Association (NBAA), and has been the President of the South Florida Business Aviation Association (SFBAA) since 2007. His leadership of the SFBAA has grown the organization into one of the largest regional general aviation groups in the country, now boasting a membership of more than 400 members representing over 200 corporate aircraft owners and companies. In 2009 Jeff became part of the NBAA Access Committee, which oversees local issues throughout the country, acting as a liaison between the NBAA and the numerous aviation regional groups. He also became Chair of the Network of Regional Business Aviation Associations in 2010, and sat on the board for NBAA Local and Regional Aviation Groups from 2010 to 2017.
In 2012 Jeff was awarded the "Silk Scarf Award" from NBAA, recognizing his dedication and contributions to the business aviation community. In 2016 Mr. Ramsden gained the title of Accredited Senior Aircraft Appraiser by the American Society of Appraisers. Jeff has performed hundreds of appraisals over his career and has been qualified as an expert witness through testimony in multiple court cases. In 2018 Jeff was recognized by NBAA as one of the "Top 40 Under 40" business aviation professionals in the industry.