JOIN US - BECOME A MEMBER OF AN ELITE ORGANIZATION
The Professional Aircraft Appraisal Organization (PAAO) is a new professional aircraft appraisers organization created and designed to offer its appraisers an opportunity to be part of a premier professional aircraft and component appraisal organization.
The PAAO has been developed to offer professional aircraft and aviation related certified appraisals that are of the highest quality prepared by aviation experts. Our only focus is on aircraft appraisals. The level of quality offered by this organization is based on the highest level of appraisal standards prepared by highly trained experts with extensive knowledge and experience in the aviation industry.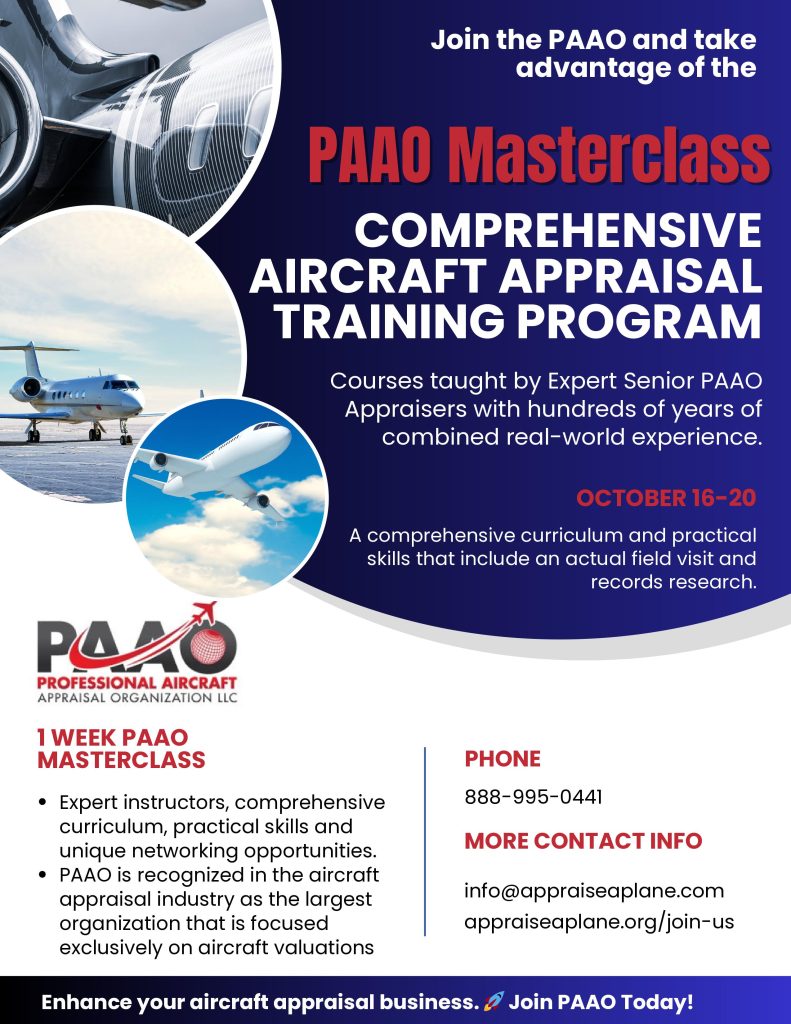 Register Now!
Or paste this link in your browser's address bar: https://appraiseaplane.info/wp/2023/05/18/master-class-information/