Event Details
Changes to the FAA Registry are upon us!
The FAA established the Civil Aviation Registry Electronic Services (CARES) initiative to enhance the registration services provided by the FAA, which also enables compliance with the FAA Reauthorization Act of 2018, H.R. 302, 115th Cong. (2018), Section 546.
CARES will provide web-based services for registration of all U.S. aircraft and certification of all U.S. airmen, including unmanned aircraft systems (UAS). It will replace current Civil Aviation Registry processes and legacy systems with a modernized solution.
CARES is expected to go live on October 5, 2021.
Changes to the FAA affect almost everyone in the industry - from the smallest to the largest aircraft, from owners to operators to financiers and attorneys - anyone involved in the buying and selling and registration of aircraft can be affected by the changes being implemented at the FAA. The most relevant change is that the FAA will begin filing documents electronically.
This will have a profound effect on the closing processes in the U.S. and will likely change the way we do business. In this webinar, panelists will discuss the impact these changes will have on the way the industry closes transactions, specifically, the use of digital signatures in the process.
Digital signatures are a part of the new norm, but risks are also associated with that. Attend our webinar to find out what you need to know to adapt to this rapidly changing environment.
Meet our Moderator:

Lee Rohde, our webinar moderator, is the founder, President and CEO of Essex Aviation Group, Inc. He brings over 30 years of experience in financial and operational analysis, manufacturing, distribution and corporate business development.
He will discuss with a board of panelists the pros and cons of our digital signatures and how they are rapidly becoming "part of the norm".
Meet our Panelists:



Ed Kammerer - Greenberg Traurig, LLP
In private practice for the last 20 years, Ed has previously served as in-house counsel for three leading equipment finance companies, including affiliates of two major banks and one leading insurance company. In addition, Ed was responsible for developing standard form documents and approved documentation of inbound and outbound syndicated secured financings.

Scott McCreary - McAfee & Taft
Scott McCreary oversees one of the largest and most experienced FAA aircraft title and financing legal teams in the United States. He represents local, national and international clients in connection with matters involving the buying, selling, leasing and financing of aircraft.

Terri Pynchon - PNC Bank
Terri Pynchon directs and manages the aviation loan process for corporations and high net worth individuals. This includes the purchasing, refinancing or leasing of corporate jets, turboprops and helicopters from loan application to funding. Pynchon is considered an FAA and International Registry documentation expert/service provider.

Bruce Marshall - AIC Title Service, LLC.
Bruce serves as Executive Vice President and General Counsel for AIC Title Services, LLC, helping ensure that AIC's clients and leadership are protected as they move through unprecedented FAA and industry changes.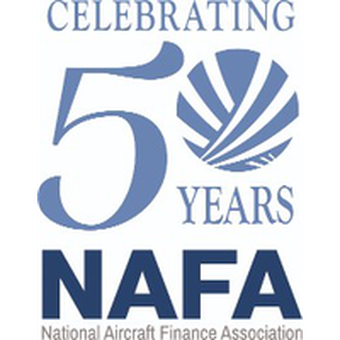 01 Sep 2021
11:30am - 12:30pm EDT