Event Details
Bringing Title and Registration into the 21st Century
The FAA is updating and modernizing its title and registration system in accordance with the GAO report, but how much do you know about what changes are actually being made and how those changes might affect your business operations, costs, and registration systems.
What issues might arise from a newer, more modern electronic filing system and digital signatures? What is the difference between digital and electronic signatures, and what position is the FAA taking on this in the modernization process.
And what about GATS? What is it and how does it fit into the new modernization system?
Join us for this webinar to learn more about everything that is happening to bring Title and Registration Procedures into the 21st Century.
Meet our Moderator: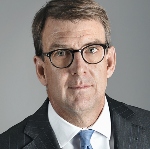 Ford von Weise, Director & Head - Global Aircraft Finance & Aircraft Advisory Services, Citi Private Bank.
Ford leads Citi Private Bank's team of aircraft experts for and brings more than 15 years of business aviation experience to their clients—a combination of his background of 25 years of aviation experience flying privately, in the US Coast Guard Auxiliary and the Civil Air Patrol with 30 years of banking and finance.
Meet our Panelists: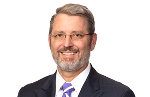 Scott McCreary, Shareholder, Director, McAfee & Taft.
Scott McCreary represents local, national and international clients in connection with matters involving the buying, selling, leasing and financing of aircraft. His practice is primarily focused on matters relating to the Cape Town Convention, the Federal Aviation Act and the FAA Aircraft Registry, such as aircraft title, registration, finance and leasing law, as well as regulatory issues relating to the operation of aircraft under Part 91 of the Federal Aviation Regulations.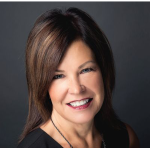 Debbie Mercer-Erwin, President of Wright Brothers Aircraft Title
Debbie is the owner and founder of Wright Brothers Aircraft Title. During her 15-year tenure there, she has grown her business and made it one of the most well respected, recognized Title & Escrow Companies in Oklahoma City. She loves working with her clients and prides herself on developing personal relationships with them, and attributes much of her success in the industry to personalized, prompt service.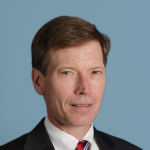 Jeff Towers, VP & General Counsel for TVPX.
Jeff serves as General Counsel for TVPX's FAA owner trust and other businesses. Jeff is the past Chairman of the National Business Aviation Association (NBAA) Tax Committee and is an active member of various other aircraft related organizations in the U.S. and Europe. Jeff has given presentations on aircraft tax, registration, and related issues to most of the major manufacturers and lenders, and at various aircraft conferences including NBAA and HAI.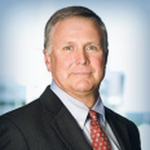 Ed Kammerer, Shareholder for Greenberg Traurig, LLP.
Ed Kammerer describes his practice as helping to improve the lives of busy people, saving them time by facilitating their access to aircraft. Ed advises the business aviation community on a wide range of transactions and issues. With 40 years of experience, the majority of which is dedicated to aircraft and equipment acquisitions and finance, he represents major corporations, mid-sized companies, family offices, corporate executives, entrepreneurs, and business owners, helping them to acquire, operate, finance, and sell private aircraft.