Register now for NAFA's 20th Annual Aircraft Appraisal Education Program at The Meritage Resort in beautiful Napa Valley, CA on Tuesday, April 28, 2020 in conjunction with the 49th Annual NAFA Conference.
In addition to an amazing Keynote speaker, Brian Foley, we are also covering relevant industry topics such as:
ASA Headquarters Update

USPAP and Ethics

Business Aircraft Market Update and Analysis

Direct Operating Costs Data

Business Aircraft Case Study

Rotorcraft Market Overview

Global Aircraft Tradingin System (GATS) & ASA

How Avionics Affect Value
Also earn eight hours of Continuing Education Credit for ASA Members.
For more information contact:
Louis C. Seno, ASA, Program Chairman, at (248) 760-4896 or email - lseno@jetsupport.com
Karen Griggs at (410) 571-1740 or email - karengriggs@nafa.aero
Event Details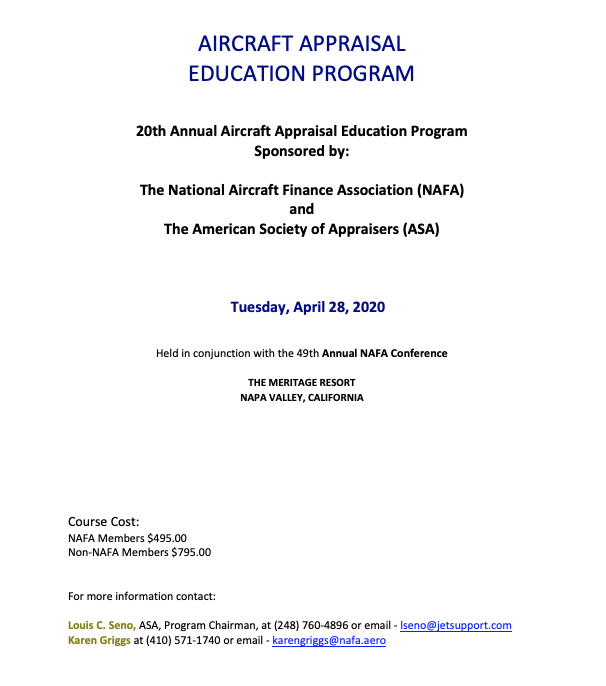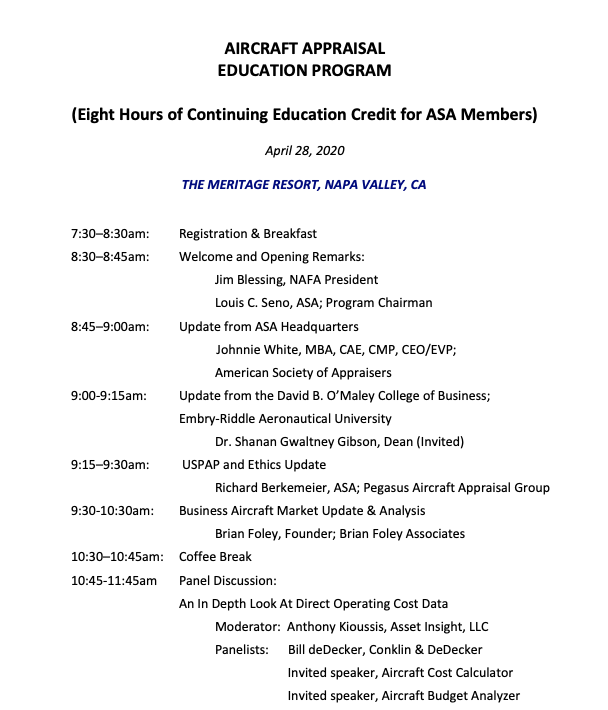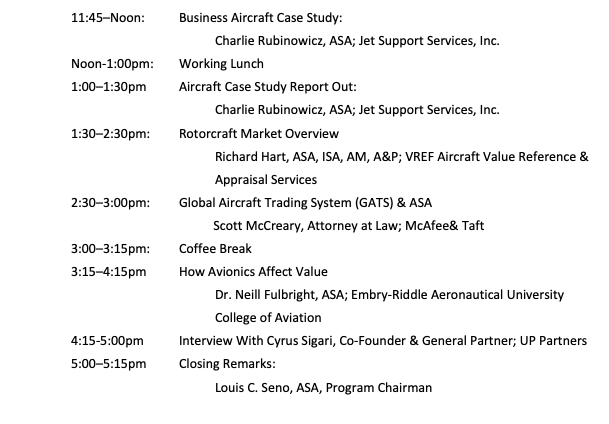 NAFA Announces Brian Foley as Keynote Speaker for
NAFA's 20th Annual Aircraft Appraisal Education Program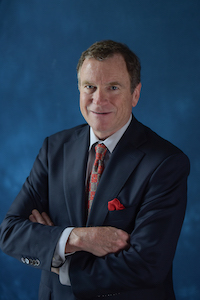 The National Aircraft Finance Association (NAFA) is pleased to announce that Brian Foley will be the keynote speaker at their upcoming 20th Annual Aircraft Appraisal Education Program, to be held April 28, 2020, at The Meritage Resort in Napa Valley, California, held in conjunction with NAFA's 49th Annual Conference.
Brian Foley founded the aviation consultancy Brian Foley Associates (BRiFO) in 2006 to help aerospace firms with strategic research and guidance. He also formed AvStrategies, which brings together investors and great companies involved in aviation.
BRiFO consulting services cover market research, strategic planning and expert witness. AvStrategies investment engagements include investor due diligence, growth capital raises and buy-side / sell-side assignments. Clients are aviation companies, the investment community and other consultancies.
His career began at Boeing Commercial as a flight test engineer and marketing manager. Later he was Marketing Director at Dassault Falcon Jet. He also worked with a Wall Street investment firm as a Series 7 registered representative.
He serves on the Transportation Research Board and is a member of the business aviation, helicopter, commercial airline and UAV system subcommittees.
Mr. Foley holds a dual BS degree in aerospace and mechanical engineering from Syracuse University, an MBA from Seattle University and completed Wharton's Executive Education Program in Corporate Governance. He is an instrument-rated private pilot.