Dear Fellow NAFA Members,
As we enter 2020 we want to provide a summary of NAFA's 2019 activity along with visibility on the organization's agenda for 2020 and beyond.
Looking Back:
In 2019 we held our annual conference in Fort Lauderdale, and while the timing was unique, the event was a success both economically and based on feedback from the attendees.  Our key takeaway in planning the annual conference is that we now need 12-18 months' advance planning to lock in a good location and date, and de-conflict from industry events.
Shortly after the conference the Membership adopted a new Code of Ethics, and the Board of Directors subsequently adopted a new Code of Conduct specifically for Board members.  Both of these were key initiatives to outline organizational expectations for how we respect and behave with each other.
In June NAFA's Board elected to expand by 6 positions, adding representatives from Bombardier, Cirrus, Dassault, Gulfstream, PNC and Textron.  We feel that the addition of these board positions and these six specific individuals will position NAFA to develop a deeper voice in the aviation finance industry.
Also in June NAFA created a Light Aircraft Roundtable, a committee focused on the unique interests of the recreational and general aviation segment.   
This past fall the NAFA Board voted to create a sister organization, a non-profit 501(c)(3) in support of NAFA's growing philanthropic efforts.  We feel this will lay a stronger foundation for donations to the organization, in support of student scholarships and other charitable endeavors.
Looking Forward:
2020's 49th Annual NAFA Conference is to be held in Napa, California April 28-30.  Attendees will see additional networking opportunities, expanded educational content, an amazing keynote speaker, and a unique cross-section of aviation and finance industry representation.  We have added a half-day to the overall event agenda with new sessions Wednesday morning ahead of the traditional optional events (golf or wine-tasting this year).
In 2020 NAFA will push for representation within groups and committees responsible for changes to the International Registry as well as the FAA Registry.  We also hope to expand our collaboration with other industry associations for the betterment of the general and business aviation communities.
Also in 2020, NAFA will launch a Finance Industry Lender's Roundtable where we evaluate and comment on the state of the Aviation Industry from a finance perspective.  Our goal is for NAFA to become "the voice of aviation finance".  We expect this to take the form of recurring industry conference calls for NAFA members and invited guests, reflecting on prior period activity and changes in the marketplace.
Finally, NAFA has developed a 5-year financial plan, and as a part of this we have increased membership dues from $800 to $900 per member-company for 2020.  This increase will support our organizational development and build a stronger administrative base as NAFA grows.
In closing, thank you for your support of NAFA!  Please feel free to reach out if you would like to participate in any of the above initiatives or in any other way with NAFA.  We look forward to seeing you in Napa, California in April.
Sincerely,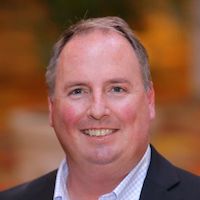 Jim Blessing
President, National Aircraft Finance Association
cc:         Karen Griggs, Executive Director
              karengriggs@nafa.aero