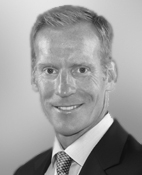 As we head towards the end of 2015, I wanted to thank the NAFA Board Members for providing me the opportunity to lead this fine organization and also express my commitment to continue the success of what our preceding Presidents and Board Members have established over the years.
 As a collective group our NAFA Members finance or support the financing of the vast majority of business and general aviation aircraft financings in North America in addition to a continually growing amount of transactions internationally.  This is an exciting time for NAFA and we should continue our efforts to connect the people and ideas that finance the world's business and general aviation aircraft.
 As we look forward to 2016 the other Board Members and myself will strive to implement various initiatives that will be focused on providing meaningful benefits to our nearly 190 member and associate member companies.   There are various committees comprised of Board Members and non-board members and we are always looking for people with fresh ideas and a desire to be involved in NAFA's continued success.  I would encourage anyone interested in becoming involved in any of our committees to please reach out to me directly.
Regards,
Chris Miller
President
National Aircraft Finance Association
cmiller@shearwateraero.com
mobile 312 480-8132