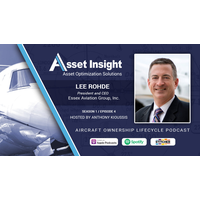 NAFA member, Anthony Kioussis with Asset Insight, hosts their latest podcast "Aircraft Ownership Lifecycle Podcast" featuring NAFA member, Lee Rohde President and CEO of Essex Aviation Group.
Lee Rohde discusses how the consulting company he founded advises aviation-related entities on a wide range of aircraft acquisition, strategic planning, financial, operational and management matters. Specifically, Lee covers:
Private Air Transportation options – what should prospective users consider in reviewing their options for meeting their travel requirements?

In the event an entity determines they want to acquire an aircraft, how should they go about identifying the best model to meet their travel requirements?

What factors have the greatest influence on the decision to acquire a new vs. a pre-owned aircraft?

The issues and complexities associated with refurbishing or upgrading a pre-owned aircraft.

The expertise an entity should secure if they are planning an aircraft acquisition.

The factors to be considered when determining an Offer Price for an aircraft.

What a pre-purchase inspection entails and why it is such an important part of acquisition process.
Listen to the podcast here.
This podcast was originally published by Asset Insight.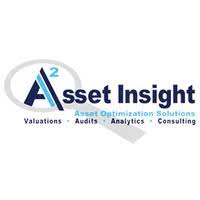 ---