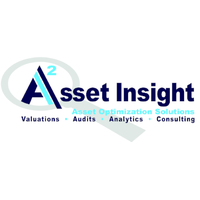 RECORD LOW ASK PRICES ENTICING BUYERS – SALES PRIMARILY FOCUSED ON HIGHER QUALITY AIRCRAFT
Welcome to the AI2 Market Report from Asset Insight, LLC. This Quarterly Market Report analyzed values for every production year of every modern make/model Business Class aircraft, and our September 28, 2017 maintenance analytics covered 92 fixed-wing models and 1,818 aircraft listed for sale.
Overall demand improved slightly but remained below average
Market demand improved from 2.90 to 2.91 during Q3. On our scale of 1.00 (lowest) to 5.00 (highest), Large Jets registered slightly lower demand at 2.79 versus 2.80 during Q2, Medium Jet demand increased to 2.97 from 2.89, Small Jet demand decreased from 2.93 to 2.90, and Turboprops remained unchanged at 3.15.
Average Ask Price reached yet another record low
Average Ask Price for tracked aircraft fell 6.0% during Q3, with all groups recording a decrease. Prices have fallen 16.7% over the past 12 months driven, in part, by trades focused on the higher value assets.
Ask versus final Transaction value gap worsened slightly
Spread between Ask and final Transaction value for Small Jets and Turboprop remained unchanged, at 8.0% and 9.2%, respectively. Large and Medium Jet sellers did not fare as well; the former worsening 0.3% to 12.5% and the latter continuing to post the greatest / worst gap at 14.8%, an increase of 0.1%.
90-Day Future Value rate of decrease expected to vary by asset group
Our 90-day eTrendTM projects Large Jet values will fall 24% faster during Q4 versus Q3, Medium Jets 3% slower, Small Jets 13% faster, while the rate of Turboprop value loss is expected to decrease by 18%. Primary drivers are expected to be inventory levels and seller traditional Q4 desire to sell their asset prior to year-end.
For sale fleet Asset Quality fell to "Very Good"
Active trading of higher quality aircraft resulted in Asset Quality ending Q3 at just above the 12-month low figure – unable to maintain an "Excellent" rating for the first time since January 2015.
Maintenance Exposure slightly better than historical average
The tracked inventory fleet's accrued or embedded cost of future scheduled maintenance (Maintenance Exposure) ended Q3 incrementally lower / better than the historical average, with Large Jets registering a 2.1% increase / degradation, while all other groups experienced a reduction / improvement: Medium Jets 1.0%; Small Jets 16.4%; and, Turboprops 5.0%.
---