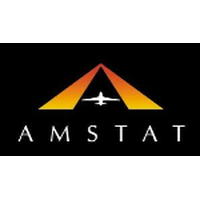 NAFA member AMSTAT releases new app for the Salesforce® CRM.
Tinton Falls, NJ - January 22, 2019: AMSTAT, the leading provider of business aircraft marketing, fleet and operator information, announces the release of AMSTAT for Salesforce, a new fully integrated app for the Salesforce® CRM. This new application is available as an upgrade for existing AMSTAT Premier subscribers, is subscribed to through AMSTAT and is downloadable from the Salesforce AppExchange® (www.appexchange.com). AMSTAT will be demonstrating this service at the upcoming NBAA Schedulers & Dispatchers Conference, Booth #425, San Antonio, TX - January 29 - February 1, 2019. A brief video on key functionality can be found at: https://www.youtube.com/watch?v=Mf-Z38NY90g.
"Many of our clients either use Salesforce® or are considering using Salesforce® as their CRM application" said Andrew Young, AMSTAT General Manager. He went on to add "AMSTAT for Salesforce, is designed to increase the productivity and effectiveness of the business aviation sales professional".
Key AMSTAT for Salesforce functionality includes the ability to:
View AMSTAT contact and fleet date from within Salesforce®, significantly reducing the need to jump back and forth between the RM and AMSTAT Premier;

Link current AMSTAT data to Salesforce® Accounts, Contacts and Leads, so the latest AMSTAT data is always displayed within the CRM;

Receive alerts for linked records from within Salesforce® on changes found by AMSTAT research, enabling users to keep on top of their territories and sales opportunities;

Quickly use AMSTAT data to create Salesforce® Accounts, Contacts and Leads and fuel the sales processes.
Chris Skurat, AMSTAT Director of Sales & Customer Service added that "AMSTAT for Salesforce integrates AMSTAT data into the CRM workflow and into the sales processes of our clients where it provides the greatest value and effectiveness".
For more information, rates and to subscribe to AMSTAT for Salesforce, please contact:
Chris Skurat, AMSTAT Director of Sales & Customer Service
US: (732) 530-6400 x145
chris@amstatcorp.com
www.amstatcorp.com
This release was originally published by AMSTAT on January 22, 2019.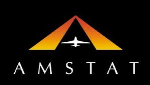 ---