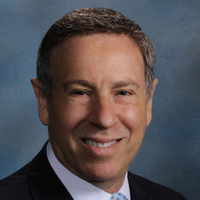 If the Tax Cuts and Jobs Act of 2017, H.R.1, aimed to simplify federal taxes in the U.S., it missed the mark for business aviation. However, it did include significant tax benefits and other changes worth considering before a prospective business/taxpayer enters into an aircraft purchase, sale, lease, or management arrangement.
H.R.1 should boost new and preowned aircraft acquisitions and sales because it offers buyers immediate cash savings on purchases of aircraft. It does so by increasing "bonus depreciation" on business aircraft purchases from 50 percent to 100 percent starting Sept. 27, 2017, and ending in 2023. After that, it phases down 20 percent per year to zero. The cash value of full expensing helps offset the disappointing repeal of like-kind exchanges.
In a change that provides some relief for business aviation, H.R.1 seems to protect management companies and their customers from FET on "aircraft management services." This new term refers to a broad range of flight, administrative and support services provided by management companies to aircraft owners and lessees.
Finally, H.R.1 alters the tax dynamics for leasing. Although higher pre-H.R.1 tax rates encouraged tax leasing, H.R.1 should nonetheless support tax leasing by lessees that lack a sufficient tax liability. A lessor with an adequate tax appetite should use tax benefits efficiently and share its reduced tax burden by lowering rents payable by the lessee.
---